Our years of experience have enabled us to understand that having the best prices available on the market makes our clients look professional and efficient. Knowing that our clients are always accessing the best rates and the best day to day service gives the end user comfort that their appointed management company are doing the best possible job for them. This is imperative in the property management industry where our clients handle money on behalf of their clients and where trust is a major issue.
By working with Bespoke Utilities, our clients can not only get the best possible service and price, but they can also use the service as a benefit when approaching potential new clients. This has happened countless times over the years and adds another 'string to the bow' of the customer.
See what our clients say about us…
"As a commercial property consultant, we rely on Bespoke Utilities to advise and assist our clients with their gas and electricity contracts. For a number of years, Bespoke Utilities have used their experience and knowledge to give our clients the best possible price as well as an ongoing utility management service.
The utility industry is every changing and all of our clients have different portfolios which can be complicated. Bespoke Utilities always give us the best advice and market updates whilst taking the hassle out of negotiating with energy companies ourselves. We would recommend them to any business"
Helen McBride – Partner – Stephens McBride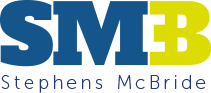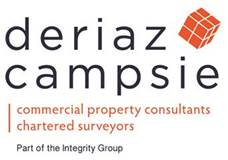 "We have used the services of Will at Bespoke Utilities for a number of years now. Every year they develop our procurement strategy and make sure we are tendering to the whole of the market to secure the supplier that suits us best, both in terms of price and to manage our service levels.  By having the same renewal date for all our contracts they have saved us a lot of time over the years.
Their understanding of our industry has helped us reduce our clients costs and costs for our tenants as well as ensuring that all of our portfolio is in contract at all times. They also handle any queries we may have on an ongoing basis. We would recommend Bespoke Utilities to all commercial property managers"
Nigel Woolven BSc MBA MRICS – Property Manager – Deriaz Campsie