Electricity
For businesses that spend less than £100,000 per annum
Electricity for your business
Finding the right electricity supplier for your business that delivers a good service as well as a good price is difficult. Bespoke Utilities work with you to advise and assist on the electricity market and working with our clients.
We aim to achieve the most competitive price for our clients with a good level of service.
How can we support you with your electricity?
By using Bespoke Utilities, a client can also expect to tap into the knowledge of our consultants who understand that some electricity portfolios are attractive to some suppliers and others are not. Understanding what an electricity supplier is looking for in a client is important to ensure a smooth and ongoing relationship.
A client of Bespoke Utilities will benefit from:
Pricing from the whole of the electricity market
Completely independent advice
Advice on the type and term of the contract
Full flexible solutions
Metering solutions
Bespoke Utilities are able to assist any type of business to reduce their business electricity costs through their in-depth knowledge of the energy markets, allowing a business to make informed purchasing decisions.
We use invoice validation software allowing a business to check thousands of invoices in a matter of minutes and energy management, providing businesses with consumption data reports and ongoing invoice analysis.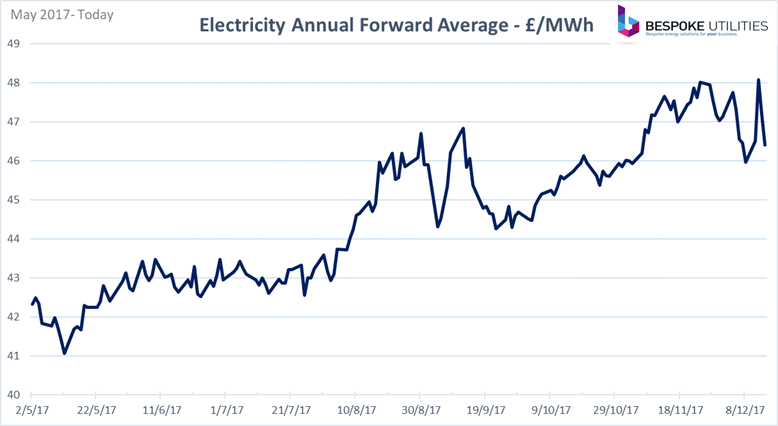 "We would recommend Bespoke Utilities to any business looking to work with a transparent and trustworthy energy consultancy who focus on delivering their clients exactly what they want."

Reduce Costs
We provide an in depth knowledge of the energy markets allowing you to make informed purchasing decisions.

Reduce Energy
We offer advice and assistance on energy management allowing you to reduce the overall consumption.

Reduce Time
We handle all post-contract work including query management and invoice validation so that our clients can concentrate on their own business