Gas
For businesses that spend less than £100,000 per annum
With the increasing complexity of energy markets in the UK, finding the right gas supplier for your business is difficult. More and more companies are using the services of an energy consultancy to help them find a cost effective contract for their gas.
We aim to achieve the most competitive price for our clients with a good level of service.
How can we support you with your gas?
Pricing from the whole of the gas market
Completely independent advice
Advice on the type and term of contract
Full flexible solutions
Metering solutions
A mixture of the above leads to our clients benefitting from a reduced cost, increased efficiency and a hassle free complete procurement process.
Suppliers often purchase a customers gas contracts years in advance to secure prices and ensure they have the gas that a business requires. The suppliers then add a margin for their own services and a hedge to protect them from price changes.
Many factors affect the price of gas with the biggest one being the price of oil. Many long term contracts are linked to the price of oil which is why we've seen a drop in wholesale prices since November 2015. Supply and demand have a significant effect as well with the winter months being more demanding due to lighting and heating requirements.
The gas market in this country is the largest and most active trading point in Europe. British wholesale gas trading is conducted at the National Balancing Point (NBP)  which is a virtual trading hub. The NBP is very active and gas is traded numerous times before it's actually delivered to the customer.
Trades in our gas market are made on a number of different time periods including day-ahead, month-ahead and year-ahead. The national grid is responsible for the management of the gas system in Britain making sure the amount of gas bought and sold by traders is equal at the end of each trading day.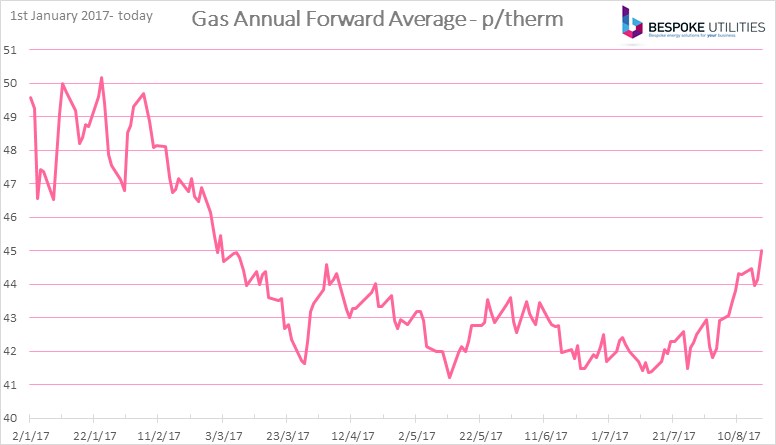 "They constantly provide me with advice and updates on the ever changing energy market and take the hassle out of energy contract renewals."
The House Manager, The Liner Hotel Liverpool

Reduce Costs
We provide an in depth knowledge of the energy markets allowing you to make informed purchasing decisions.

Reduce Energy
We offer advice and assistance on energy management allowing you to reduce the overall consumption.

Reduce Time
We handle all post-contract work including query management and invoice validation so that our clients can concentrate on their own business