Energy Solutions for the Property Management Sector
Managing a portfolio of properties isn't easy. We can solve your most complex energy problems. Call us now on 0208 787 7100 to speak to our friendly team and see how we can help.
Energy Experts for Property Management
Bespoke Utilities have many years of experience of dealing with the industries largest multi-site portfolios. We understand what is important for a property management company and we ensure that the supplier fully understands how your business works.
We aim to reduce the amount that your clients pay at their property and also reduce the time you spend dealing with energy suppliers.
Whether it's pricing, billing or something more complex, we have a dedicated team who have a simple solution. Alongside the dedicated team we also give you access to our portal which will allow you to see site information which will assist with general queries and budgeting.
For more information, email our dedicated property management team today at pm@bespokeutilities.co.uk
Need help with your energy?
Since 2012, Bespoke Utilities has been delivering energy solutions for the property sector, creating bespoke products to meet the unique requirements within this industry.
Working with managing agents is what we are best at. We understand the issues you face and we create a bespoke service to offer you exactly what you need to make things more simple.
Interested? Get in touch with us today to find out how we can help you and we will respond to you on the same day.
Please see below for more information about the services we provide and read some of our testimonials from property management clients.
Extensive Experience You Can Trust
This experience includes both residential and commercial property management. Over the last 15 years we have developed a thorough understanding of the end clients needs as well as the managing agent and we provide the necessary reporting and tools to be able to demonstrate a complete and thorough tendering process. This includes knowledge of the landlord tenant act in relation to energy contracts.
Portfolio Management
One of our key skills is portfolio management and managing the churn of new and lost business. New meters are added to the group contract and old meters withdrawn from the contract as and when properties have gained and lost management. This service comes at no additional cost and ensures the portfolio is always as accurate as possible and we continue to procure all properties at the same time.
Payment Terms
Complicated payment terms can often be an issue and we understand not only how to process billing information but also the most suitable suppliers for the portfolio of meters. Bill processing and bill payment are available on each billing cycle whether it is by BACS or DD. Bespoke reporting is available to the client to ensure the correct meters are paid for and these reports can correspond perfectly with your systems.
Systems
We believe that our systems are the best in the industry. Our state of the art software allows us to validate multiple invoices within a matter of minutes. Access to our online portal allows our clients to view site information as well as a history of queries. Our systems also produce reporting that can be synchronised with QUBE, MUS and PROPMAN to allow the purchase ledger system to automatically download the billing information.
Complete Energy Service Coverage
Our years of experience have enabled us to understand that having the best prices available on the market makes our clients look professional and efficient. Knowing that our clients are always accessing the best rates and the best day to day service gives the end user comfort that their appointed management company are doing the best possible job for them. This is imperative in the property management industry where our clients handle money on behalf of their clients and where trust is a major issue.
Please call us on 0208 787 7100 to speak to one of our specialists or email our specialist property management team on pm@bespokeutilities.co.uk
See what our clients say about us…
Bespoke Utilities provide us with the experience and knowledge in the energy industry that we need to ensure all of our energy requirements are looked after for our multiple properties. They handle our multiple change of tenancies and our annual procurement whilst demonstrating a great understanding of the property management model.
Their ability and understanding of property management has helped us to reduce our clients costs drastically. Their services also allow us to safely concentrate on all other aspects of our business saving us time and money in the process. We couldn't recommend them highly enough.
Owner, Prime Property Management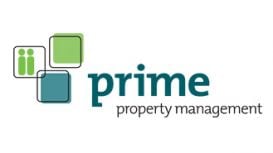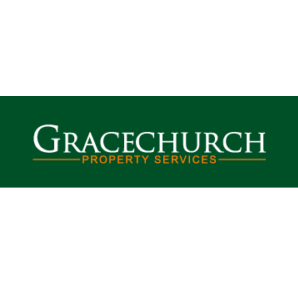 We've worked with Bespoke Utilities for a number of years now and use their services for all of our energy requirements on our commercial properties and residential block management.
Using their services has enabled us to increase our purchasing power and portfolio control whilst also being able to get a much firmer understanding of our costs and how we can potentially reduce these through energy management initiatives.
I would recommend their services to any business.
Director, Gracechurch – Property Services
I recommend Bespoke Utilities highly, not only because they oversee the whole process of procurement and changing supplier, but also because they save a fair amount of money for leaseholders.
Bespoke Utilities also produce and manage our tenant billing apportioning the utility bills accurately which has reduced tenant queries and saved us time and money on admin.
Property Director, Your Home Property Management